JUMP ON BOARD "
Welcome to these most exciting times in New Learning Technologies!
Having lived through the earliest years of industrial videotape training –- with a camera in my hands – an Engineer to provide content and
very loose scripting –- and a two-inch reel-to-reel ("black and white") mastering machine — the evolution in Learning Technologies today is awesome.
I was also one of the early pioneers in the giant instructional design steps that Interactive Laser Videodisc first offered the worlds of education and training. And, later, I participated in the smaller steps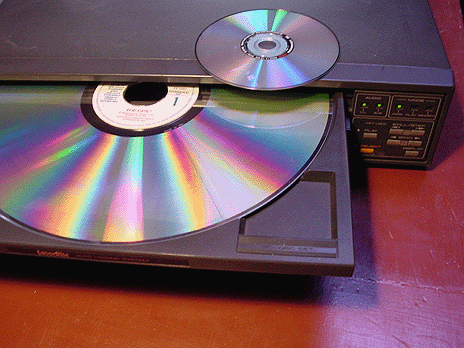 afforded by our earliest digital conversions –- to CD-ROM.
Today, however, is very different. The opportunities-for-change, offered by On-Line Learning –- call it e-Learning –- Internet Access –- or, Intranet Delivery are here. And, those millions of people in every country in the world –- who had been bypassed before –- can now be included.
If you have anything to do with training decisions in your organization, jump quickly. Without a rapid conversion to knowledgeably designed e-Learning, your organization will soon fall behind your competition.
Why?
Because the instantaneous access — from anywhere — to the unique learning power of multi-sensory media is at hand. And, the 40-60% of your workforce who do not read above a 4th Grade level, best acquire skills through the power of video, optional full audio, and sound instructional design.
If you're not already involved in the learning revolution — e-Learning! — you're behind the competitive curve.
More on Tuesday – – – – –
— Bill Walton, Founder of ITC Learning
bwalton@itclearning.com
"THE WORLD RELIES ON THE HANDS OF ITS MEN AND WOMEN"